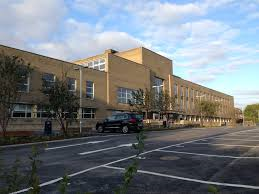 Eagerly expected by many French families in London, the Lycee International de Londres Winston Churchill finally opened in Wembley in September 2015. He teaches French Curriculum in French and English in a multicultural environment.
Students are welcome from age 5 (Year 1) to age 18 (Year 13) and are prepared for French Baccalaureat.
In Primary school, French and English are both taught by 2 different and native speaking teachers. Students are expected to gradually achieve fluency in French and English by the end of their Primary school.
In Secondary school, students will be taught alternatively in French and English to train their minds to think equally in both languages. English is mainly taught in subjects such as performing arts, PE, sciences, humanities, British values. Each teacher teaches in his mother tongue. For the final years (1ère & Terminale), classes will be instructed in the same language as the final exams.
Who should apply?
Lycee International de Londres is firstly meant for French speaking families who want to associate French Curriculum excellence and culture with an innovative education based on creativity, collaborative work and differentiation. Autonomy is a main value taught to students. Besides academic knowledge, they will be encouraged to think by themselves and express their opinions with confidence. Each Secondary student has his own personal Ipad. For families who are not looking for a traditional and elitist school.