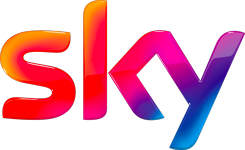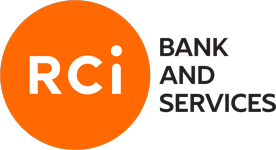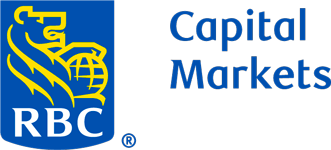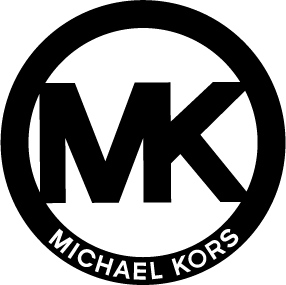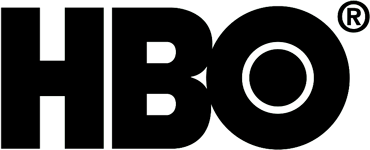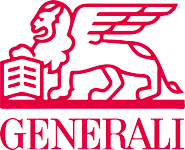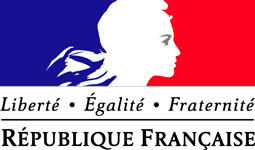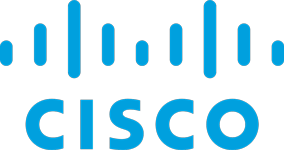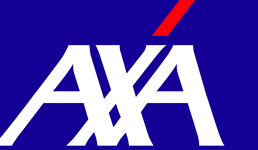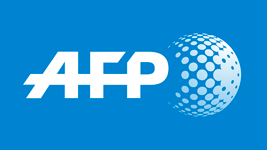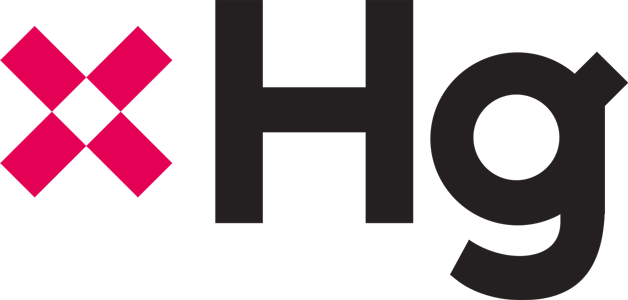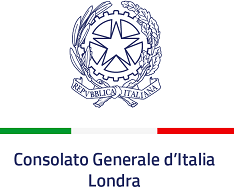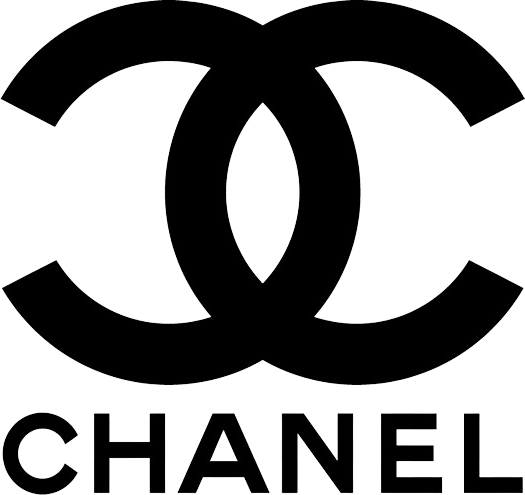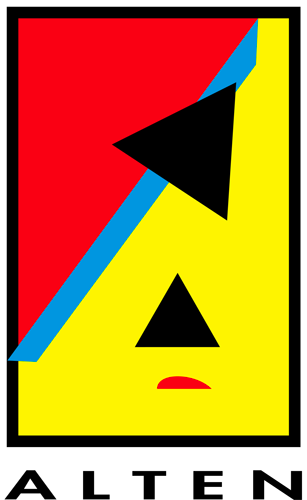 "Stephanie was very efficient in the search for a flat in London that we were looking to rent. She facilitates both the identification of available flats that correspond to your wishes, but also – and this is very appreciable – all the relations with the agencies/landlords for the constitution of the application file and the completion of the lease. She knows the London market inside out. We highly recommend her and will certainly instruct her again if needed."
"Stéphanie was a huge help in our search for an apartment to study in London. Thanks to her, we were able to sign the rental of a magnificent loft in central London in just 48 hours. I highly recommend!"
"Thank you very much to Stéphanie for being so dedicated and for managing the property search process ton rent a place in London from start to finish. Being a student in London, it is frankly not easy to become familiar with all the procedures and to simply understand the process itself. Stéphanie is the person who will accompany you from the property search stage to setting up the various energy accounts for your apartment. Thanks to her experience, Stéphanie will simplify your task by selecting properties matching exactly your previously defined criteria, and will help you find properties matching your budget (while avoiding scams). Stéphanie is really dedicated and works hard to satisfy her clients, Stéphanie is the bridge between the real estate agency and the client, and then in a second step will put herself in the loop with your property manager to ensure a follow-up of a rare quality. Thank you again Stéphanie for supporting my first apartment search when I was just 18 years old, and for being of exceptional support! I can only recommend her services!! Stephanie is the best in London!"
"Stéphanie effectively helped us in the purchase of our house in London. Her energy, her deep knowledge of the London property market and her strong desire to make things progress advance were highly appreciated in a very tense and expensive real estate market. We recommend Welcome Home London for your property search in London."
"Great support, Stephanie was flexible and quite dedicated. I recommend"
"I did some research on the internet to set up my company in London and I discovered Welcome Home London. Stéphanie accompanied me all along the way. Efficient, fast, educational, she really met all my expectations and beyond. I am delighted to have called on this incredible woman. Thank you so much" Sarah
"Professional, involved and attentive!
Stéphanie helped us to find high quality premises, quickly and with all the criteria we needed.
We recommend her, and will call her again." Camille & Jérémy
"We chose Welcome Home London to find our new shop for the development of "Aux Merveilleux de Fred" in London.
Stéphanie perfectly understood and very clearly identified our needs and expectations. She was totally commited to our project and did her utmost to meet our expectations. Throughout the search, she remained available and attentive to our needs to make sure we were going in the right direction. Her efficient working process, based on video visits and regular reports, allowed us to see many properties without wasting any time.
Stephanie has presented us with a wide choice of premises and always found solutions to the difficulties encountered. She did not hesitate to go beyond the scope of her mission and helped us in other aspects of our move to London. She also gave us the benefit of her network.
An amazing XXL service, totally up to our expectations and which we highly recommend."
"I would like to thank Stéphanie so much for her dedication, she made it possible for us to find an accommodation in the middle of COVID-19 period. She has shown professionalism and a willingness to listen. She found us a great accommodation according to all the criteria we had asked for! I recommend her 100%!"
"Relocating is a very difficult job, but it gets much easier if you have someone on your side like Stephanie. Looking at rental ads may seem easy, but the real issue is to choose between alternatives and complete the tenancy procedures; Stephanie makes it all easier by understanding your needs, finding you the right alternatives and helping in every step of this process, while being a very understanding and patient professional. I 100% recommend!"
"A single word ! THANK YOU !
Efficient, always available for her clients, responsive, very kind.
We relocated one year to London with our 3 kids so that they can open up to a new culture.
Stéphanie managed absolutely the whole process, starting with school search (she managed to get us places in a very sought-after public school), house search, utilities. She advised and supported us also for the opening of a Bank account, always taking into account our requirements. We just had to move in!
After 9 months Covid 19 came and put everything on a hold.
Stéphanie was still there to organize our hasty departure from London!
She managed the administrative paperwork, utilities, Inventory, early end of the tenancy during the lock down.
We manage to come back to France within a few days.
This family relocation has been successful thanks to Stephanie's hard work. Sincerely, Thanks!"
"Stephanie is a true professional who perfectly understands the London housing market. She's always available for her clients, very responsive and dedicated. She judiciously assessed our needs and came back with a bunch of options perfectly on line with our expectations. Thanks to her constant follow up from abroad, we could view and select among several houses and rapidly find our perfect home. She manages the relocation process until our move in date and after, and this was really comforting. Always on our side on a very discreet manner, thanks to her we are now perfectly happy in our new home and enjoy an amazing level of specifications. Thank her again and again for her support and her professionalism."
"Welcome Home London services were so helpful when we relocated to London. It was our first relocation! They helped us to clearly identify our needs and expectations, and adjust them according to the specificities of the London housing market. Despite the tense summer season, Stephanie find us several properties in the sought-after neighborhood of South Ken and Fulham. We have selected a house in a mews which matches perfectly our expectations. Then Stephanie and her team also greatly supported us in the relationship with the agency and for the referencing process, and even checked out our rental agreement, which was highly helpful as we were not familiar with the country's legislation. We would without a doubt advise to rely on her professionalism and her determination."
"I chose Welcome Home London to help me with the house search during my relocation from Italy to the UK. Stephanie was a lifesaver! I had a very tight schedule, restrictive constraints in terms of location and – moving with a pet – a frighteningly limited range of options. Stephanie helped me throughout the selection process, defining the area of search, providing invaluable advice and personally checking every single property she thought would correspond to my requirements. The service was spot on and I chose my flat while still overseas, on the basis of the video she prepared. I would not have made it within the planned schedule without her amazing help. Would most definitely recommend!"
"We happened to hear about Welcome Home London through the French network in London. We had been in London for one year and needed to move to a new apartment when we heard about Welcome Home London and this beautiful apartment available in West-Hampstead, in the sought-after Cholmley Gardens residence. We settled in November 2018. We were highly satisfied with the professionalism and the listening skills of Stéphanie, it was really important for us to deal with someone we can really trust and rely on!"
"When we decided with my 15 years old daughter to relocate to London for just 1 year, we didn't have a clue what it was like to live in London. We just got a confirmed admission for CFBL school for September 2018. From abroad and after very detailed calls, Stephanie perfectly understood our needs and dreams regarding the area, the flat, the commute. The day after we arrived to London, Stephanie had 7 viewings planned for us, all exactly matching our needs assessment, and my daughter and I found our girly "home sweet home" in less than 24 hours! The most difficult part was to make a choice… and again Stephanie was there and helped us to decide with her sensitivity and nearness. The flat is matching 100% our life style.
Always available, punchy and smiling, Stephanie help was also much appreciated to face the administrative and banking paperwork we had to struggle with. I warmly recommend Welcome Home London services!"
"We were more than satisfied with Welcome Home London's services. Stephanie understood very accurately our needs et found the perfect flat for our family, in the exact location we wished. Beside her being very professional and reactive, Stéphanie is a warm and friendly person. We would strongly recommend her to anyone relocating to London."
"Relocating with a family is never easy! Even more if it's the first time. We did not regret our choice : Welcome Home London was awesome !!
Stéphanie understood our needs at the first call (about schools, lifestyle and neighbourhood). During 3 weeks, from our sofa… we visited around 20 flats and houses !! Amazing and relaxing service. Then came the time of viewings, Stéphanie helped us to select among the various choices, and we have no regret ! cherry on the cake : a rent negotiation ! But WATCH OUT : she is never tired … please, take your sport shoes ;). I highly recommend Welcome Home London for your real estate transactions."
"Stephanie took all the necessary time to perfectly understand our wishes to find the house we fancied. She finally found the hidden gem! Always so friendly and ready to help, Stephanie fights for her clients and is always efficient. Her advices are useful. Really a pleasure! Thank you!"
"We made the decision to relocate to London in June 2018 to start the new year school in September. We had very restrictive geographical constraints due to the school location and the office location, outside of London. And we didn't know anything about London. Stephanie was very helpful to select the perfect area for us. With 2 days of viewings, we found our dream house and had even the opportunity to balance between several choices thanks to a perfectly accurate short list."
"Before landing my family in the U.K. I requested Welcome Home London support for accommodation searching with a very short notice. She understood immediately the specific criteria, was in connection with my family in France, pre-viewed whithout counting the number! She never gave up in a context of low offer at that time and in the specific West London area we selected. She was definitely able to project my family in the future house. Afterwards, Welcome Home London can provide a suitable support for facilities at home by ensuring direct contact with providers in case of domestic issues."
"We have recently relocated to London using Welcome Home London's services for a series of items such as the school for our children, house and utilities. It was a pleasure to work with Stephanie, who found the appropriate solutions for us tailored to our needs, and showed exceptional commitment and skill throughout the whole process. I would highly recommend using Welcome Home's services when moving to London."
"From the first contact with Stephanie, we felt comfortable and confident. We specially appreciated how she listened and understood our specific needs and expectations and her exceptional commitment to our satisfaction.
Her advices about the schools and the estate market were infinitely useful.
Thanks to her pre-viewing system, she selected a range of properties all perfectly fitted to our expectations.
Once you made your choice, Stéphanie cares about everything ! We went for the Welcome Pack (including opening all utilities contracts). Our daughter loves her new school and the three of us are really happy in our new lovely flat in a nice neighbourhood."
"My husband and I had the pleasure of working with Stephanie when we relocated from Montreal, Canada to London in May, 2017. Her professionalism, advice and organizational skills made the entire process (finding a home, bank, internet, gym, hair salons, etc. etc.) quite seamless. She set up appointments and negotiated on our behalf. We could not have been more pleased with her service and would highly recommend Stephanie and her firm to anyone relocating to London."
"Having been an expat myself for the last 20 years, Stéphanie Baroin understood very well our family needs and search. We had relatively complicated requirements (2 kids in 2 different schools amongst others) but she managed to find our lovely house, in an unexpected neighbourhood where we feel totally at home. Her approach is extremely professional and organised, with the great benefit that she is lovely person, and is passionate about her job. I can only recommend her services, as she will ensure you are a happy customer at the end of the day."
"Welcome Home London perfectly understood our needs. They wrote a detailed individual needs assesment which led to an accurate and efficient search. We didn't waste any time in useless viewings and Stephanie found us a hidden gem, our perfect Home Sweet Home. Always smiling and with an excellent customer service."
"After a few phone calls, Stephanie successfully defined our needs in a very specific and accurate way. On a tense market with very few properties able to fit exactly our search (family house for 4 kids coming from a vast property in the US), she advised us with perspicacity. She also escorted us during the whole negotiation process (which was quite long) being very reactive and efficient. An enormous service to settle smoothly in a new town! We highly recommend Welcome Home London services!"
"We are not an easy family: we never have time, we are very demanding and we believe that small details can be the most important things. Thanks to her professionalism, her ability and with a great pinch of enthusiasm, Stephanie found THE flat we were expecting. So she directly contributes to our daily family happiness. Thank you Stephanie". Séverine and Laurent, Léa and Melvin.
"Relocating from New York, the London real estate market was a conundrum to me. On top of that, I had only one week to choose a flat, negotiate and close the contract. Welcome Home London was the perfect relocation service for me because I was able to move into the apartment in just 7 days. Before I arrived, the company assessed my profile and preferences through calls and email exchanges. The day I arrived I visited more than 10 properties meeting my search criteria and made firm offers on 3 of them, on the same day. I had the contract negotiated, signed and I moved into the property 6 days later."
"Even if all of us have been living in London for several months, we have been searching for a flat to share for a long time and were never quick enough to find the right one. As young professional sharers, we realised that we didn't have enough time to search properly. Welcome Home London helped us by spending their time to search for us in the selected area and negotiate a house with small garden. We thought that relocation service was only meant for newcomers, we were convinced by Welcome Home London services."
"In a nutshell: Stephanie is perfect!
We were anxious to find our apartment in London, not being able to move easily from Paris with 2 young children. Stephanie quickly understood our needs and desires. She quickly submitted several options ticking our boxes and she visited the flats for us in record time. She took videos that she commented live and sent them to us via WhatsApp. We greatly appreciated her frankness: she did not hesitate to highlight the negative points of certain options.
In the end, we found an apartment ideally located in our favorite neighborhood and within our budget. We highly recommend!"
"Stephanie is a trustworthy, professional, available and very kind person. First of all, Stéphanie was very attentive in order to better understand our project, both from a family and professional point of view. She was reassuring, honest and delivers good advices.
She quickly offered us a wide range of options and pre-viewed many properties on our behalf. The videos of these visits allowed us to project ourselves and make the right decision.
Stéphanie was able to meet our expectations in terms of property and school search. I highly recommend Stephanie for a hassle-free installation."
"We used the services of Welcome Home London to find the perfect accommodation in London and to set up all the utilities contracts (electricity, etc.). Stephanie's approach was very professional with a great attention to the details. We had the chance to visit a large number of houses and find the right one on our first London trip. Stephanie was our entry point to the UK. We highly recommend her services"
"In a very tense context (few/practically no rental offers on the market) Stéphanie was able to find us a great house, perfectly matching our expectations and our family.
Professional, warm, attentive and above all very accurate in her recommendations, Stéphanie only offers properties that correspond to the brief established (and sometimes revised:-) together.
With surprising speed, Stéphanie pre-visited the properties as soon as they came on the market and made professional videos, allowing us to visit them from a distance, saving precious time and above all to position ourselves … before anyone else.
She can also manage the installation with the setting up of all the contracts (internet, gas, electricity etc)…which is a real plus!
Thank you Stephanie for your patience and congratulations again for your professionalism!"
"Thanks to Welcome Home London and Stephanie, we could enjoy our holidays while she was looking for a tenancy on our behalf. Despite our mind changing, and being not the easiest clients, she understood our needs very quickly, and all the options she offered were very accurate. Thank you Stephanie, and all the best for the future!"
"Welcome Home London and Stephanie helped us, in the middle of the 2020-2021 lock down period, to find a magnificent house in London that matched all our criteria, which were numerous and atypical. Smart, with very good advice, always available, Stephanie Baroin is the shock asset for a smooth installation in London in the best conditions. We thank her warmly and measure every day the undeniable added value of her role."
"Stéphanie made simple my relocation from Canada to London during pandemic! She was able to find a perfect property and school on super tight schedule. The whole process is remote and smooth."
"We had very few days to find an apartment after the end of lockdown in London. Stéphanie was very efficient, proactive and helpful. First of all, she understood quickly what we wanted and was able to provide sound advice about the properties and how their characteristics would compare to our requests. Then she provided several options, including new alternatives. Finally, she was able to negotiate an excellent discount. We highly recommend her services."
"A family member put me in touch with Stéphanie Baroin; I can only praise her great professionalism and her amazing ability to listen and understand my needs; Welcome Home London has completely met my expectations and I recommend their services."
"We really thank Stephanie for her support during our London relocation. Stéphanie was very good advices before the search and during our viewings. She has an excellent knowledge of London and can recommend a borough or another, based on the client profile, and also gave accurate advices for our bilingual school search. She is very well organized, and even though the day of visits was extremely rich (we saw 10 flats and visited several schools), we have nothing to worry about but to follow her, carefree of the unexpected. Stephanie is dynamic and responsive, she constantly adjusted the viewings based on the evolution of our criteria. Along the day, she taught us about London life and nice places to visit. This has really been helpful to start our London life. We are still in touch with her and she provided me with precious tips about job search workshops, English classes and expatriates network"
"We really thank Welcome Home London for managing every aspects of our London move. We wanted a full service including property search in a defined area, opening of a UK Bank account, utilities, internet, support and advices for the move. In a word, I wanted to arrive to London with my family knowing that almost everything was ready for us, and it was exactly the case. Stéphanie perfectly understood our expectations and was a precious help. I highly recommend Welcome Home London for their professionalism, happy mood, efficiency and their outstanding skills to negotiate."
"It was really a relief to use Welcome Home London services to search for our new flat in London. Rental market in London is so complex and you need to be quick and responsive. Stephanie is a true professional, she took her time to understand our needs and to target a selection that met all our criteria and enable us to find rapidly. Thanks to her support, we are so well settled now, on line with our expectations. We enjoy every day the outcome of her search and her negotiation skills."
"Stephanie has made my transfer to London so easy. She has been finding an apartment based on a number of criteria not necessarily all going together but made it happen. She was always available to answer my questions. She provided very helpful advices and guidance on the areas that I had identified. Her approach through videos makes it so easier to identify those places that might require an onsite visit – even if I did not. I rented the apartment relying completely on her and I do not regret it. I love my new home. She has also ensured that the apartment was ready for my arrival. I just had to unpack my suitcases. I highly recommend Stephanie for her professionalism but also for her cheerfulness."
"We "bumped" into Stephanie Baroin almost by accident and this is one of the best things that happened to us for our relocation to London. We quickly appreciated her listening skills and her advices to better define and target our house search in London, one of the aspects that caused us the most fears. We avoided stress and saved time as she efficiently shortlisted the properties on line with the criteria we had set together. Stephanie also helped with the selection and setting up of utilities and local taxes, which was an appreciated time saver. Her responsiveness and availability to talk in details about each option and/or neighborhood and all the related issues made the final choice a lot easier. We are still totally convinced and very happy a few weeks after the move. "
"Welcome Home London spent lot of time to understand our expectations and needs, so when we came to London for viewings (we only had one day !!!) it was easy to chose from the shortlisted options and to find our perfect gem !! Being abroad is really a drawback to chose a rental property, but Stéphanie at Welcome Home London is someone precious who cares and looks after her clients. Moreover she managed all the utilities on our behalf. In a word, we experimented a perfect relocation service !! I highly recommend the company and specially Stéphanie who was for us our fairy godmother during our relocation to London"
"Welcome Home London was recommended by a friend and I am glad having used their services to find my dream penthouse. I selected from the various videos sent and visited my favourite flat as soon as I arrived to London. The deal was closed within a couple of days. No stress, a smooth way to settle back to London."
"Many thanks to Stephanie, her support to settle our family in London has just been exceptional. She always has been very reactive, fully available for our requests. She carefully listened to our wishes and constraints, and the houses and schools she had selected for our family were perfectly tailored to our expectations. Furthermore, her expertise and advices even before we moved and on the day we arrived were priceless. She also is very accurate and helpful for the administrative part of the move, and is always enthusiastic and caring for her clients. Her services were well above our expectations. She allowed us to manage our changing life project in a very relax and smooth way. We highly recommend her services."
"We made the decision to move to London mid June, and it was quite challenging as we had no clue where to live and where to find a school.
Based on a very accurate needs assessment, Stéphanie immediately hit the bull's eye and after 48 hours we had a flat and a school for my daughter. Exceptional result when you know my full list of requirements! I must say that thanks to your very professional approach, your flair and your kindness, moving to London was a breeze!"
"Stéphanie nous a accompagnés dans notre recherche de nouveau logement avec énergie, finesse et détermination. Nous avions une idée très précise du quartier où nous souhaitions vivre et de ce que nous cherchions: plus grand, plus adapté à notre vie de famille, et surtout sans moquette!!!! Mais nous n'avions absolument pas le temps de nous en occuper. Grâce à des visites préliminaires et des vidéos, Stéphanie nous a fait gagner beaucoup de temps et nous ne nous sommes déplacés que lorsqu'elle sentait que le logement cochait toutes les cases, mais aussi, avec beaucoup de flair, quand elle sentait qu'une maison un peu plus atypique pouvait potentiellement nous plaire.
Notre choix final nous plait beaucoup, et lorsqu'il a fallu régler quelques petits soucis imprévisibles, Stephanie a su monter au créneau et intervenir auprès de l'agence pour faire activer les démarches.
Nous recommandons vivement ses services"
"We contacted Stephanie for the first time early April. This first contact was a long call so Stephanie could assess our needs as well as our way of life. Stephanie aimed at understanding in details our constraints (location of school and workplace…) as well as our lifestyle expectations (connection to public transport, green area…). Thanks to this informal discussion, she was able to target specific areas in London that she shared before we meet. When we came to London for a long week-end late April, this enabled us to focus on 1 single borough and visit few houses that Stephanie had pre-selected. In just 4 visits, we found the place where to leave within the budget assigned. Stephanie managed the negotiation process on our behalf and took care of all commodities (Welcome pack). We moved in our new home late June as expected.
We strongly recommend the relocation service of Welcome Home London! Stephanie provided us a perfect relocation service, really customized to our needs. Stephanie was extremely reactive and available during the entire relocation process."
"Stephanie and I started by a long and detailed conversation on what I was looking for. That made me feel like I could completely rely on her to find the perfect place. I was impressed by the number of apartments she visited and by professionalism of the outputs (reports and videos). Stephanie found the perfect place quite quickly afterwards. She also helped with all the tricky details while providing useful advice to some other questions that were not directly part of the scope. Overall, very smooth process and extremely helpful outcome. I will definitely ask Stephanie for help next time I want to move."
"Stephanie provided us a professional service and a lot of patience.
She has helped us to understand the real estate market and proposed many properties to visit. She arranged every appointment and bring us around the area we were interested in. She has guided us with a smile and listened with patience. I definitely recommend her to everyone that need someone with knowledge and experience on London estate market"
"For our move from NYC to London selecting Welcome Home for relocation has been a winner. We are picky and Stéphanie took great care of listening and understanding our priorities and budget to come up with a selection of homes and flats. Stéphanie had visited all locations before selecting them for us. She did react with flexibility when, mid-way, we decided to change our budget. Beyond her intimate knowledge of London and its real estate market; what we've appreciated the most is her integrity. Strongly recommend her services."
"Stephanie understood perfectly our needs and our expectations. She even managed to make us change our mind with regards to the style of the flat. She takes care of the details, bringing you to each place and make sure you are comfortable. She operates as if she was in your place. Once we moved, she made sure we had an internet access and was in touch with us till the last issue was solved, which is the proof of her professionalism."
"Moving is as stressful than joyfull. We are expecting so much: perfect place, happy family, nice area, short commute to school, including for us: secure that our two beloved cats are accepted, and a place for my studio photo … at an affordable price. Welcome Home London made it so easy. Thanks to Stephanie, we found quickly the wonderful house we leave in. She took time to listen, understood the way the family lives, parents and teenagers. She is 100% involved, brillant and joyfull. She didn't find us a house, she found our house. She is our super heroin. Thanks for all !" Alex, Jade, Charlotte, Cookie & Cute.
"Just about to switch from 2 kids to 3 kids family when we settled to London, we immediately liked the very emphatic approach provided by Welcome Home London. They perfectly understood our expectations, criteria and constraints and conducted an efficient and successful search. Their thoroughly targeted options allowed us to focus our viewings and we finally found our home sweet home in less than 2 days. In a nutshell: excellent knowledge of the London estate market, personalised approach, a VIP care, we certainly recommend Welcome Home London services!"
"We found our house in only 2 days – ideally located (near from school, work and transport). It couldn't have been better. We are very happy! Same thing for the school, our daughters are delighted, and so are we! Thank you so much Stephanie!" Isabelle
"We had never even dreamt to live one day in Notting Hill…Thanks to Stephanie, we are now renting a nice 2 beds flat with wooden floor close from all shops, cafes and restaurants within our budget, and we felt in love with the vibrant and cool area around us. She also helped us to relocate with our cat. We are really happy to have chosen Welcome Home London for our relocation."
"For our first expatriate experience as a family, we expected support and attention. Stephanie has been there for us from day one to move in. We had no idea which area were suitable and affordable for our budget, she spent time to understand our life in Amsterdam and which environment would be suitable for us in London. She also helped to find and get places in the school for our 2 girls, even though it was an in-year admission. She was even able to understand German, which was great! She always answered very quickly our questions and oversaw all paperwork to finalise the contract. The sweet welcome gift was very much appreciated by our daughters. Thank you!"