HOW TO CALCULATE YOUR MONTHLY RENT?
In London, you negotiate a weekly rent but you will pay on a monthly basis. To calculate your monthly rent, you multiply your weekly rent by 52 and divide it by 12.
CARPETS OR WOODEN FLOOR?
Most of properties in London are equipped with carpets throughout, warm and cosy enough but definitively arduous to maintain.
If you need absolutely to avoid carpets, don't forget to mention it during the individual needs assessment.
SIZE MATTERS…
Property floorplan measurement is not submitted to any legal constraint in UK. Floorplans are provided by Landlord or estate agencies as additional information, and the real size of the rooms could often be less than the one reported on the floorplan. As only maximal lengths and widths are reported on the floorplan, you don't have info on the accurate area of the rooms. Rather trust the number of bedrooms, knowing that so called single bedroom would sometimes be less than 7sqm…
Welcome Home London will preview for you all short listed properties and provide you with a detailed report. You won't be disappointed or frustrated when visiting yourself. 
KITCHEN APPLIANCES
Furnished or unfurnished, a property to rent in London will always provide a full equipped kitchen. For a family flat or house (3 beds+), you will find at least a combined fridge/freezer, 1-2 ovens, cooker, washing and drying machine …
We advise you not to move with all your personal appliances.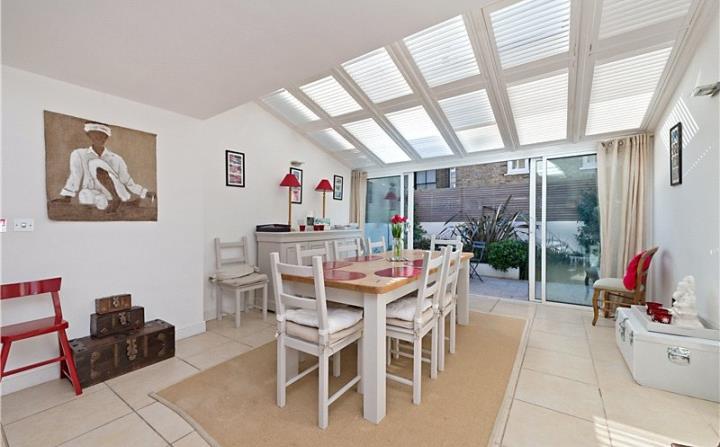 ENDING THE TENANCY
Depending on the contract you have signed, do respect scrupulously the termination procedure. For a 1 month notice, you should send a registered mail to the Landlord and make sure he will get it before the anniversary date of the contract. If your tenancy agreement started on 4th of the month, and you want to leave after the 4th of February, the Landlord should receive the registered mail before the 4th of January.